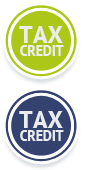 Solar water heater
Solar heat in your tubes thanks to the Clim Var Froid solar water heater installations
Water heater: the solar solution for your habitat
Enjoy the sunshine in our region to heat your sanitary water efficiently and in an environmentally friendly way through the various solar water heater solutions proposed by Clim Var Froid.
Choosing a solar water heater is choosing renewable energy
Thanks to the evolution of the VIESSMANN and DAIKIN techniques and quality, it is possible to obtain higher efficiency, thus ensuring a long-term reliability, durability and low operating cost.
Solar energy can be the ideal complement for an installation
These are solid, high-performance and environmentally friendly solutions
You make significant savings, while preserving natural resources
Comfort

Sanitary hot water within reach

Energy savings

Solar energy is the ideal alternative to safe money

Environment

Solar energy is the first source of renewable energy
Renewable
energy,
our engagement
Call an authorized specialist :
Free study
Material delivery
Professional installation
Maintenance and guarantee
Result guaranteed
Call on Clim Var Froid for your sanitary hot water installation
Clim Var froid offers you installation and maintenance of your solar water heater all around the Var.