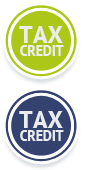 Geothermics
Geothermal heating: heat from the floor into your habitat
The geothermal heating system, renewable energy from your floor
Ecological
Geothermal energy is the exploitation of the heat stored in the ground near your habitat.
The geothermal heating system allows to recover the calories naturally present in the ground and to return them to you in the form of heat.
Installation of geothermal heating systems by Clim Var Froid
Thanks to the sophisticated equipment and its installation experts, Clim Var Froid offers you the installation of a pipe network embedded in the floor for your geothermal heating with the assurance of VIESSMANN quality.
Invisible
No external visibility of your geothermal installation, everything is under your feet!
Comfort

Heat is disseminated without an external device being visible.

Energy savings

The geothermal heating system uses its underfloor heat of your habitat

Environment

The natural underfloor heat is being picked up by the installation and then returned into your habitat
Heating and cooling systems, our expertise
Free study
Material delivery
Professional installation
Maintenance and guarantee
Call on Clim Var Froid for your geothermal heating installation
Clim Var froid offers you installation and maintenance of your geothermal heating system all around the Var.